Hellooooo everybody! I'm back with a long overdue tag and award post. 😀
Blogger Recognition Award!
Thank you so much Sydney @ Books and Stuff and Rabbit Ears Productions for nominating me for The Blogger Recognition Award! *bows down*
The Rules:
Write a post to show off your award! Give out a brief story about how your blog got started and give some advice to new bloggers about the blogging world.
Thank the person who nominated you and give out a link to their blog. Then, list the names of the people you will nominate. Comment on each blog and let them know you've nominated them. Provide a link to the award post you created.
Provide a link to the original post on Edge of Night. That way, anyone can find the original guidelines and post if needed, and we can keep it from mutating and becoming confusing!
---
Story of my Life (I mean my Blog's):
My story is like soo unique, I bet you've never ever heard of it. Nah! Not really! 😛
So, I was introduced to Goodreads by one of my internet friend, Nada. (Really what would I do without my internet peeps! Seriously you guys are awsome!) Then gradually, I started rating them and then I slowly began to notice that thousands of people write reviews for each book. And most of them have a blog as well where they post their reviews with various other bookish stuff. So after seeing these, I wanted to be a part of the book blogging community as well and viola! This blog was born! Really, I started this blog on an impulse but I don't regret it. 😉
My Advice:
Really? You  want that people? 😛
Great!
Okay…so umm if you are starting out new, the most important factor is to interact with everybody. Comment on their blogs, talk to them and in this way people will know you are a part of this community.
And secondly, always remember that you are blogging for yourself. So don't pressurise yourself to post everyday, do it when you want to and don't forget to have fun! 🙂
---
Fall Time Cozy Time Book Tag!
Thanks to Raven @ Dreamy Addictions for tagging me for the Fall Time Cozy Time Book Tag! (Her header for this post is so pretty, that's why I decided to borrow it!)
Crunching Leaves
The world is full of colour – Book that has a red/orange/yellow cover?
I'll go with Carry On by Rainbow Rowell. It has a bit of both yellow and red. 🙂
Cozy Sweater
Book that gives you the warm fuzzies?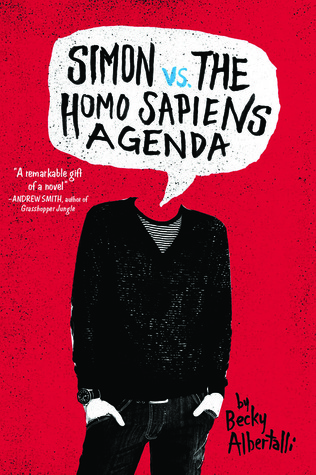 Simon vs. the Homo Sapiens Agenda by Becky Albertalli. I recently read this book and it was sooo damn good and it gave me all the feels! Seriously, everybody in this planet should read this book. (And if you alien people are reading this, I would totally recommend to you people as well. Go for it!)
Fall Storm
Favourite book or genre for a rainy day?
Something light and romantic maybe. But it all depends on my mood. (Pssst! It's raining right now!)
Cool Crisp Air
The coolest character that you would love to trade places with?
Anna Whitt from the Sweet Trilogy by Wendy Higgins or Isabelle Lightwood from The Mortal Instruments series by Cassandra Clare. Anna is sweet and strong and definitely cool. Plus I would get Kaiden if I exchange places with her. *swoons* And Izzy, hands down, she's one of the most sassy and awsome character I've ever read. It would be bloody awsome if I could trade place with her. 😀
Hot Apple Cider
An under-hyped book that should become the next best thing?
I have no idea but I'll go with Cinder & Ella by Kelly Oram. Avoid the cover! Other than that this book was reeeeaally good people.
Coat, Scarves and Mittens
Fall is the time to cover up – book that has an embarrassing cover that you would keep hidden in public?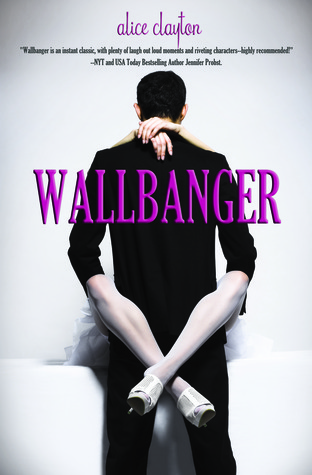 Wallbanger by Alice Clayton maybe? I mean I definitely can't flaunt reading this book in public for sure. BUT this book this awsome and hilarious and contains some sizzling chemistry and pretty great characters. I wholeheartedly recommend it to everybody.
Pumpkin Spice
Favourite fall time comfort food/drink?
Yeah? One word. Chocolate. Anything chocolate. Really. (I'm really craving for a chocolate donut right now!)
Warm, Cozy Bonfire
Spread the cozy warmth – Who do you tag? (I'm also nominating these wonderful people for the Blogger Recognition Award as well.)
---
That's it for today! Meet you people in the next post! ❤