Title: Ugly Love
Author: Colleen Hoover
Standalone
Genre: Contemporary, Romance, [New-Adult]
Heat Rating: Warm
Page Count and Format: 337 pages, Ebook
Published: August 5th 2014 by Atria Books
Source: Purchased
Trigger Alert: Abusive/toxic relationship
Blurb (from Goodreads):
When Tate Collins meets airline pilot Miles Archer, she knows it isn't love at first sight. They wouldn't even go so far as to consider themselves friends. The only thing Tate and Miles have in common is an undeniable mutual attraction. Once their desires are out in the open, they realize they have the perfect set-up. He doesn't want love, she doesn't have time for love, so that just leaves the sex. Their arrangement could be surprisingly seamless, as long as Tate can stick to the only two rules Miles has for her.
Never ask about the past.
Don't expect a future.
They think they can handle it, but realize almost immediately they can't handle it at all.
Hearts get infiltrated.
Promises get broken.
Rules get shattered.
Love gets ugly
I read Ugly Love way back in 2016 and I don't remember loving it? The plot was cliche which was maybe the biggest turnoff for me. It was the same old, friends with benefits and the girl immediately fall head over heels for the guy. The guy runs but then ultimately surrenders to love. This trope has been used way too much, too often.
It definitely isn't one of my favourite Co-Ho books but all the same my heart was broken and mended in this book. Miles is the epitome of Tsundere character arc and most of the time I really hated him, mostly because of how he treated Tate. Although I don't remember this much of the story, I remember the feeling while reading about Miles which was not pleasant.

Miles never learns from his mistakes and the comparison with the past stuff was frustrating to read.

I felt the relationship between Miles and Tate became increasingly toxic with Tate being very dependent on Miles.
So, I would only recommend this book (not actually) to those who love this particular plot arc. (Does anyone anymore? Occasionally perhaps?)
---
Title: November 9
Author: Colleen Hoover
Standalone
Genre: Contemporary, Romance, [New-Adult]
Heat Rating: Warm
Page Count and Format: 307 pages, Ebook
Published: November 10th 2015 by Atria Books
Source: Purchased
Trigger Alert: Abusive/toxic relationship, manipulation
Blurb (from Goodreads):
Fallon meets Ben, an aspiring novelist, the day before her scheduled cross-country move. Their untimely attraction leads them to spend Fallon's last day in L.A. together, and her eventful life becomes the creative inspiration Ben has always sought for his novel. Over time and amidst the various relationships and tribulations of their own separate lives, they continue to meet on the same date every year. Until one day Fallon becomes unsure if Ben has been telling her the truth or fabricating a perfect reality for the sake of the ultimate plot twist.
Can Ben's relationship with Fallon—and simultaneously his novel—be considered a love story if it ends in heartbreak?
Okay, so where to begin with this one.
I feel guilty for liking this book. (This is not a first for me, I have loved a book, screamed how good it was and then suddenly bam!! It hits me. And I am like what the fuck did I just read? Does it happen to you or is it just me?)
But one thing was certain for me, Ben did not sit well with me from the very beginning, but I somehow tricked my mind into liking him? I dunno. He is one of those sweet talkers who will say garbage to you, pull down your self-esteem and then give you tips to build confidence. So, basically, a manipulative person.

Fallon already has insecurities regarding her body because of her burn marks and Ben's unwanted heroic interference and the comments that followed later were deeply disturbing. It felt like the author had tried to portray Fallon as deep and poetic but in fact, he just was a creep.

I was going through Goodreads when I saw a reviewer particularly highlight this line, "But it's your own fault people feel uncomfortable looking at you." It made me go back and read that part again and just as I said, a manipulative sweet talker. He gives this big ass explanation about how she hides when her body is to be praised. Um, objectifying much? There were quite a lot of similar instances now that I think about it. 😦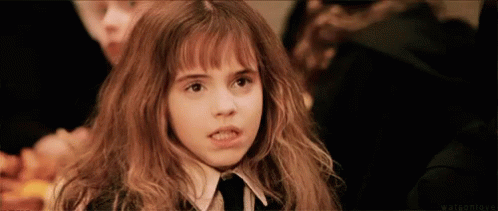 This book was high on insta-love, a trope I am not fond of. One of the things which bothered me was that Fallon was uncomfortable a lot of times, however, she barely voiced it. And Ben didn't help much either. He proceeds to do a lot of things a lot of times without consent.
That plot twist (I mean obviously, there's got to a random plot twist since it's a Co-Ho book, which I am usually a fan of but not this one.) I mean, how did this book end on a happy note? How? Even if Fallon accepted all of Ben's behaviour, I don't see how that plot twist not expose how problematic Ben was. It was the whole reason her life turned upside down in the first place and then things were just okay?

Also, I couldn't understand Fallon forgiving her father who treated her like shit, which was very evident in the first chapter.

I felt this book romanticized on a lot of problematic aspects, so yes I will not be recommending this one.
---
Title: Maybe Someday
Author: Colleen Hoover
Standalone
Genre: Contemporary, Romance, [New-Adult]
Heat Rating: Warm
Page Count and Format: 385 pages, Ebook
Published: March 18th 2014 by Atria Books
Source: Purchased
Trigger Alert: Cheating
Blurb (from Goodreads):
Sydney is living in an idyllic bubble—she's a dedicated student with a steady job on the side. She lives with her best friend, has a great boyfriend, and the music coming from the balcony opposite hers is fast becoming the soundtrack to her life. But when Sydney finds out her boyfriend is cheating on her, the bubble bursts. The mysterious and attractive man behind the music, Ridge, gives Sydney hope that she can move on and they begin to write songs together. But moving on is harder than she expects, Sydney can only hope….
Maybe someday…
(Contains exclusive content: Songs from Griffin Peterson)
When I first read the book, I remember bawling my eyes out and absolutely falling in love with it. This book had a special place in my heart buuuuuut when I reflected back on the story a few days ago, I sure found a lot of problematic aspects.
The foremost being cheating being shown as okay. I didn't process when I read that first (how dumb can I be?). Cheating was romanticized in this book which was definitely, definitely not okay.
A highly unpopular opinion. I actually liked Sydney. Her and Ridge bonds over writing music (and the tracklist they write actually has real music to go with which was awesome). Their attraction was genuine and I was rooting for them from the beginning.
But helloooooow? Ridge conveniently forgets to mention he has a girlfriend. (Like bruh, how does someone forget that?) Hellow not-so-cool plot twist.
After things are out in the open, both characters feel guilty. Enter tragic backstory of the Ridge's girlfriend and how he can't break up with her despite falling for Syndey (This book vibes with Hindi (Bollywood) serials -_-, my desi fam will get the reference.)

There are some aspects of the book which I vaguely remember but Ridge's girlfriend wholeheartedly forgives him and even tells him that they don't belong together (which if my memory serves me correct, Ridge did a lot of things to peruse her). I know falling out of love is normal but it kinda felt weird how things span out between these characters. 

The ending wraps up everything in a neat and tidy bun. I honestly don't know what to feel about this book anymore. So read at your own risk!
---
Being a huge fan of Co-Ho, these books let me down big time. If you have read these books, what did you think about them?
What cliches do you think are the most repetitive in contemporary romances?