Thank you so much, Juhi @ Girl Who Reads for tagging me in The Ultimate Game of Thrones BOOK TAG! Go check out her blog people! 
Confession time!! I never watched GoT before this year. *gasp* I know, shush… I started watching since the middle of June on a whim and I was hooked from episode 1, and now I only have already finished season 6, so I'll probably start watching season 7 from today!! I'm sooo freaking excited!! But binge watching was seriously fun! Now, onto the tag…
Rules:
Mention the creator: Orang-utan Librarian.
Answer ALL of the questions.
Be a Lannister and pay your debts, tag people and keep it going!
PART ONE: BOOK QUESTIONS!
1. We do not sow – A book you would not be willing to invest in:
The Heir by Kiera Cass. I recently finished the Selection trilogy and for me, it was a meh read, this series has been collecting dust on my shelf for more than a year after I read book 1, so I decided to finish with America and Maxon's story but I have no interest in knowing about their daughter and the same thing all over again. Once was enough for me.
2. Fire and blood – A book that produced strong emotions in you:
Bully by Penelope Douglas. I read this back in February and I remember what a heap of a mess I was while reading this book.
3. Winter is coming – Your favourite winter read:
Everything, Everything by Nichola Yoon. This book was just adorable and I fangirled so much. The chemistry between the two main leads was just awesome! You can read my review here.
4. Family. Duty. Honour – A book about strong family ties:
I have to go with Lady Midnight or Lord of Shadows by Cassandra Clare on this one. This book not only has an epic romance but it deals with so much of the family aspect. I fell in love with Julian more and more and I loved how he took care of his brothers and sisters. You can read my review Lady Midnight, here and Lord of Shadows, here.
5. Growing strong – A book you had low expectations of but grew on you:
The Perfectly Imperfect Match by Kendra C. Highley. The book I read before this one was pretty meh, so I kept my expectations low for this one but ended but absolutely falling in love with it. You can read my review here.
6. Ours is the fury – A book that made you furious:
Red Days by M.L. Sparrow. Well, this book was pretty good, but it was based on true incidents about the Dolphin slaughter in Japan which still happens pretty much to this day, it made me so much angry that someone could do that to dolphins. It is simply, utterly disgusting. You can read my review here.
7. Unbowed, unbent, unbroken – A book you have an unwavering devotion to:
I think I have to go with The Mortal Instruments series by Cassandra Clare on this one. ❤ I love this series to death!! I will always have a special place for this series in my heart, just like my Winchesters. You can read my review here.
8. A Lannister always pays his debts – A book you feel indebted to:
The Wizard of Oz by L. Frank Baum. This was the first book that sparked my interest for reading.
PART 2: FAN THEORIES
Who do you want to win Game of Thrones?
I seriously hope it is Daenerys Targaryen with the Starks by their side.
Who do you think will make it to the end and who do you think will die?
I think Arya will live. I mean, I hope so, I love her character. And dead, maybe every freaking body? XD Maybe, Jaime Lannister will end up dead but due to a good cause I guess, because I am enjoying his character growth (though I have heard it's rather nothing compared to the book about how his character transformed and I intend to find that out!)
PART 3: MY GAME OF THRONES
Would you win or die?
Haha! What do you think? Though I occasionally surprise myself, so I think I have a 50/50 chance.
What house are you?
House Targaryen (yay!!), according to this quiz.
---
Thanks to Raven @ Dreamy Addictions and Liesje @ A Thousand Lives for nominating me for The Unique Blogger Award! Don't forget to check out their wonderful blog guys!
The Rules:
Share the link of the blogger who has shown love to you by nominating you.
Answer the questions.
In the spirit of sharing love and solidarity with our blogging family, nominate 8-13 people for the same award.
Ask them 3 questions.
Raven's Questions:
1.What are your top three favourite books so far in 2017?
2.What inspired you to start your blog?
I practically have no bookish friends in real life, so when I found out so many people were involved in book blogging, I found this was something for me too. Blogging provided me with a wonderful platform and in the meantime, I have not only discovered so many great books but made many friends on the way too.
3.Can you name some of your favourite bloggers and explain why they are your favourites?
I am going to mention only three here because if I start, there won't be any stopping me. 😀 Please don't think you aren't my favourite just because I couldn't include you in my little list.
Raven @ Dreamy Addictions || Lauren @ SERIESous Book Reviews || Summer @ XingSings
These three have stuck with me from the very beginning. They are easy to talk to and our bookish choices match 99% of the time. I love Raven's recommendations and most of them end up being my favourite. Lauren's series reviews are just awesome, it makes it so easy to understand a series if I'm planning to read it and Summer's book reviews are elaborate which makes it easy to understand if it's usually my cup of tea or not.
Liesje's Questions:
1. What do you like most about being a (book)blogger?
Fangirling!! Interacting with other bloggers and mostly fangirling!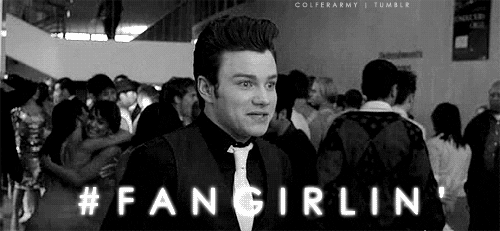 2. Which bookstagram accounts are your favourite?
Darquedreamer || Reviews from a Bookworm || Readxings || My Books and Life || Booknerd Reads
3. What distracts you easily when you're reading?
Well, usually it doesn't anymore. I don't switch on the internet or do any other thing when I am reading. This might be the only thing I can do without procrastinating.
Phew!! This was a loooong post! I don't have it in me to tag anymore, so please feel free to tag yourself in you wanna do one of this or both of this! ❤
---
So, guys, so we have any books in common or any same favourites?